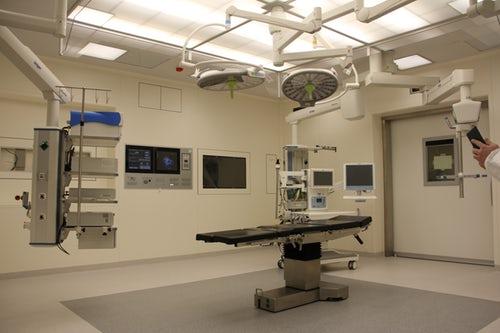 Disability insurance provides you with income if you become unable to work because of illness or accident.  It is only available for people who have earned income, since it is the income that you are insuring.  If you work for a large company, you likely have at least the option of having disability insurance.  It may pay you as much as 60% of your income if you become disabled.  If you don't have group disability insurance through your employer, you should consider buying individual disability insurance.  However, you should be aware of a little known aspect of the Social Security program that provides disability insurance, in addition to your standard retirement pension.
To qualify for a Social Security pension you must have worked for 10 years, and then you are permanently entitled to a pension.  Social Security disability is a little different, because you must have recent work experience to qualify.  You must have worked for 5 out of the past 10 years to qualify.  If you qualify, and become disabled, you would receive about the same amount in income as your Social Security pension (typically $15,000 to $30,000) – for life, with annual cost of living increases.  And if you have young children, they would also receive some income.  Another benefit of Social Security disability insurance is that you would also be eligible for Medicare health insurance (after 2 years of disability), regardless of your age.
The definition of disability to qualify for Social Security income is different than most employer plans.  Social Security does not cover partial or short term disability. You need to be totally disabled for at least a year to qualify.  In addition, if you are able to do some other job that is relevant to your background, then you would not qualify.  However, if you have certain specific conditions, such as acute leukemia, Lou Gehrig's disease, pancreatic cancer, or maple syrup urine disease, then you would qualify immediately.
Benefits under this insurance coverage are sometimes hard to qualify for, but if you do, they are very valuable.  To ensure that you are entitled to the coverage, keep track of your work history.  You can find this on your Social Security statement.  Social Security no longer sends out paper statements, so you should sign up for online access to your statement at www.SSA.gov .  If you have gaps in your work history, consider working for a short time to achieve that "5 of the past 10 years" qualification.  You only need about $5,000 of earnings to get credit for an entire year.  If you plan to retire early, consider working a few weeks into the next year, rather than retiring in December, to extend your coverage by one more year.  A few more weeks of work might be all that is needed to maintain important insurance.
Sign up below to receive blog updates.
Related articles